15th June 2019
Gannes (Oise)
75th anniversary of the crash of Lancaster HK559
115 RAF Squadron
Copyright © 2019 - Association des Sauveteurs d'Aviateurs Alliés- All rights reserved -
En français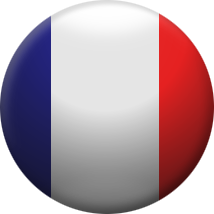 On the night of 17th to 18th June 1944, during a bombing mission on the Montdidier station, Lancaster HK559 was shot down in flames near Gannes station, resulting in the death of the seven members of its Australian and British crew.
To commemorate the 75th anniversary of this tragedy, a remembrance ceremony was held first in the village cemetery where the airmen rest and then at the crash site.
We had the great honour of having among us nine descendants of the crew members, surrounded by local elected officials, Veterans' Associations and village inhabitants.
- for Douglas DAWSON: his niece Christine with her son Ollie and daughter-in-law Lesley from England.
- for Ernest STAPLEY: his daughter Anne accompanied by her husband Dennis, from England.
- for Peter DUFF: his nephew Ian with his son Mike and his granddaughter Isabel, from Scotland.
- for Ian SMITH: his nephew Geoffrey, from Australia.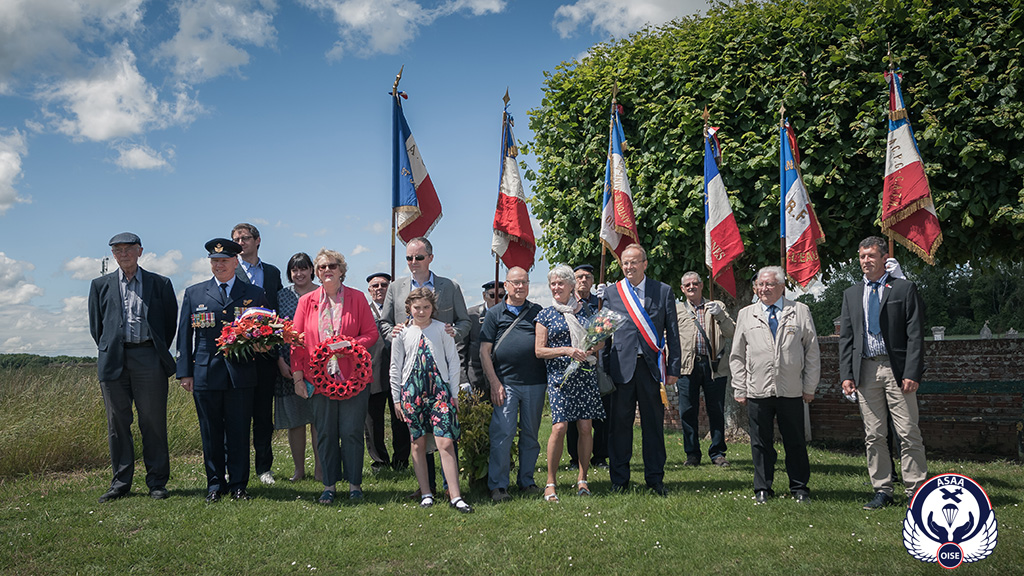 Outside the cemetery before the ceremony.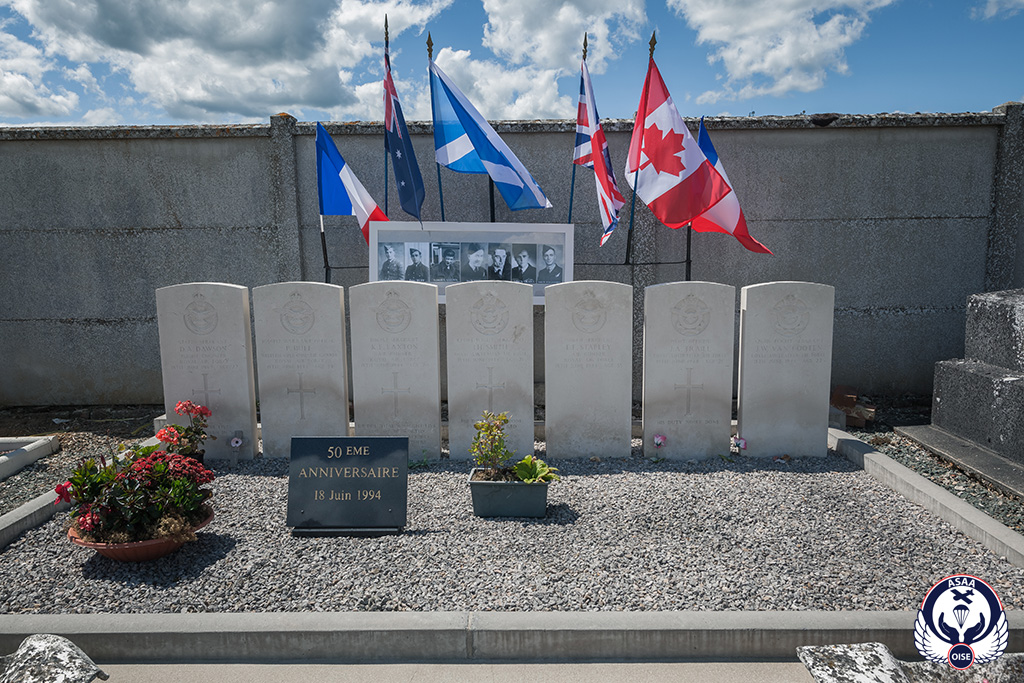 The graves.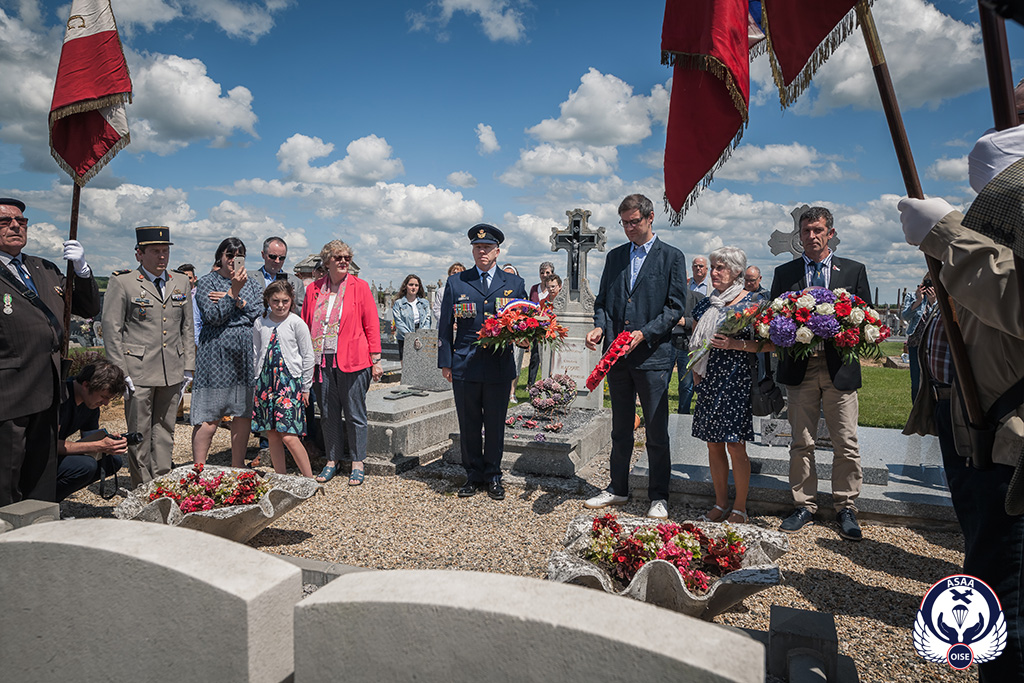 The ceremony began with the laying of wreaths at the foot of the seven airmen's graves.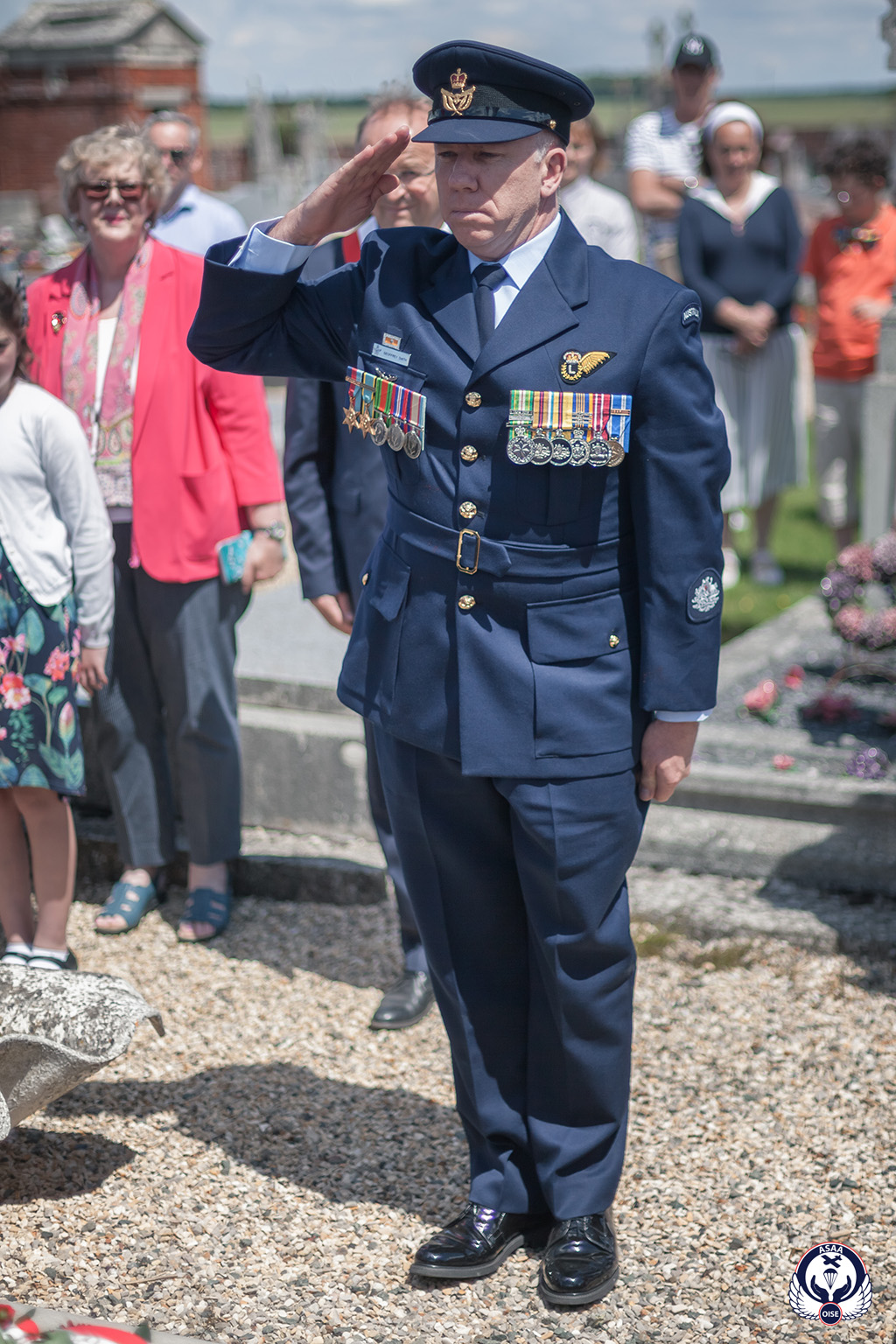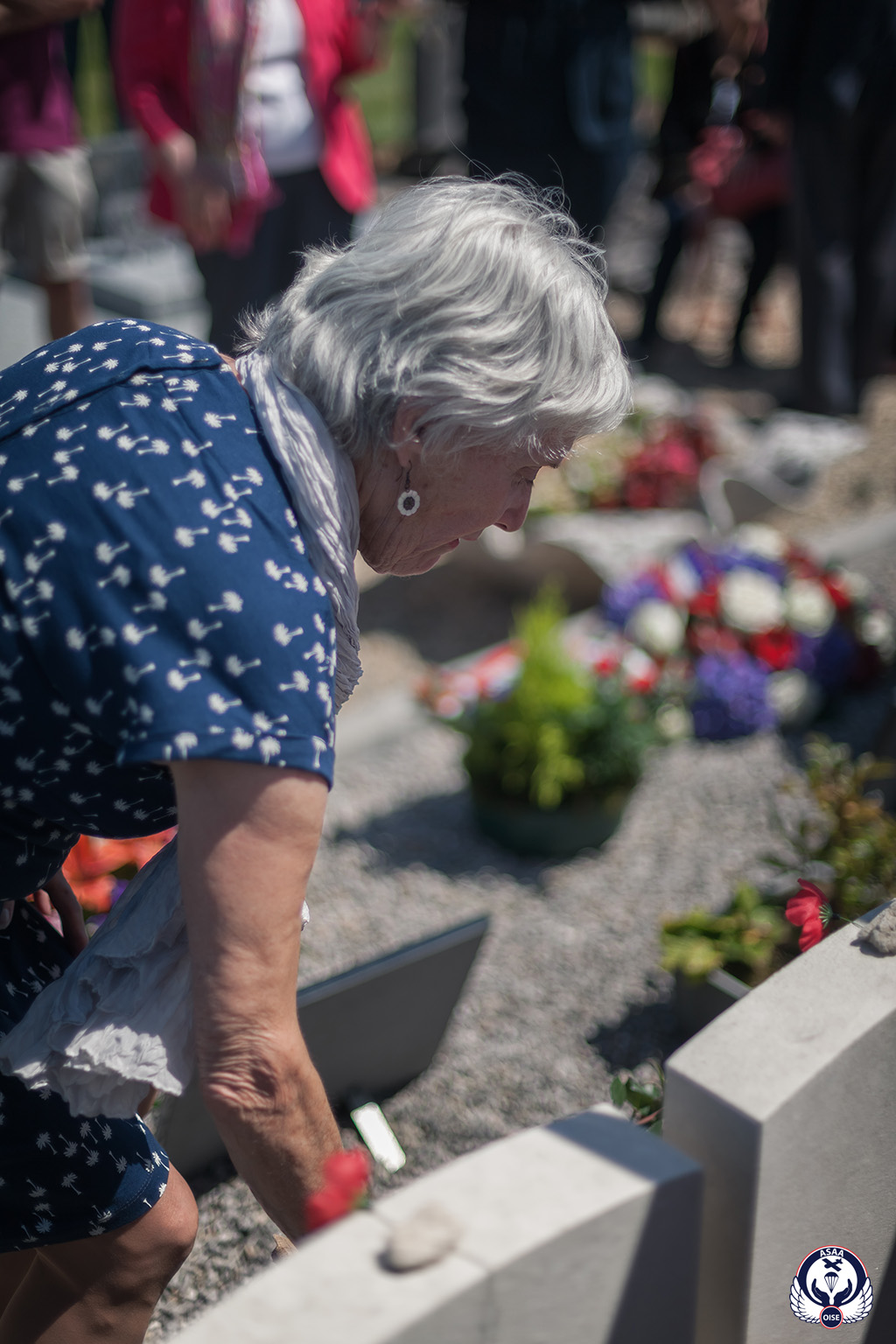 Geoffrey, in his officer's outfit of the Anne, daughter of gunner Ernest Stapley
Royal Australian Air Force.
His uniform included the medals of his uncle.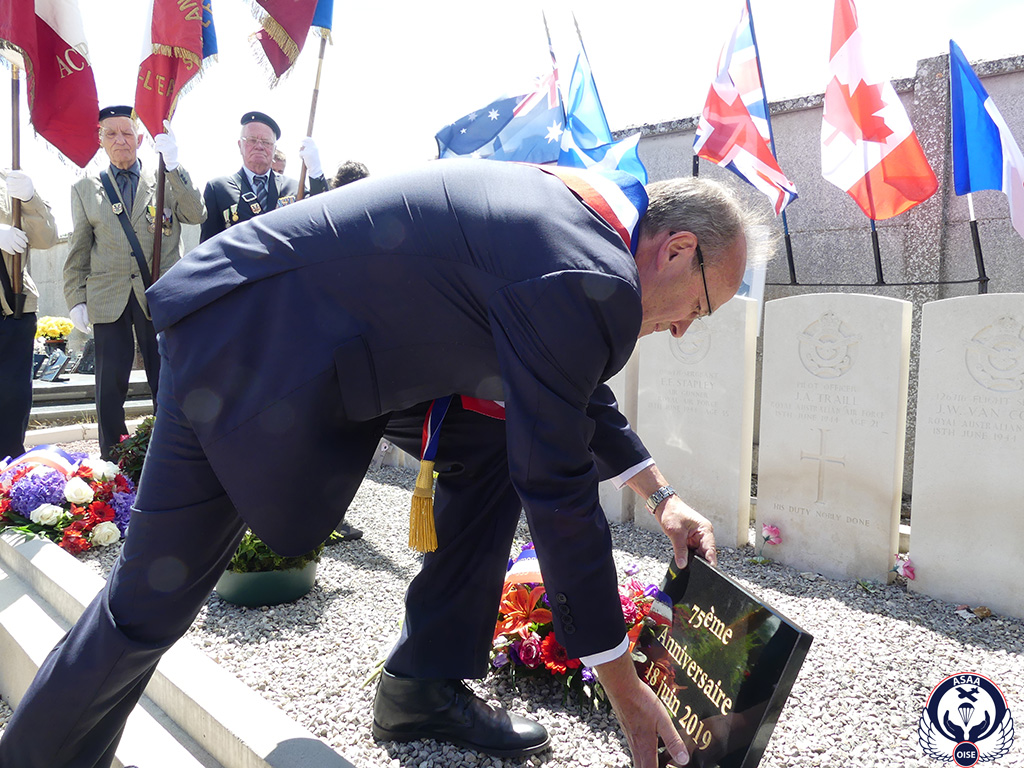 On behalf of the municipality Mr. Olivier Debeule, Mayor of Gannes, layed a plaque
commemorating this 75th anniversary.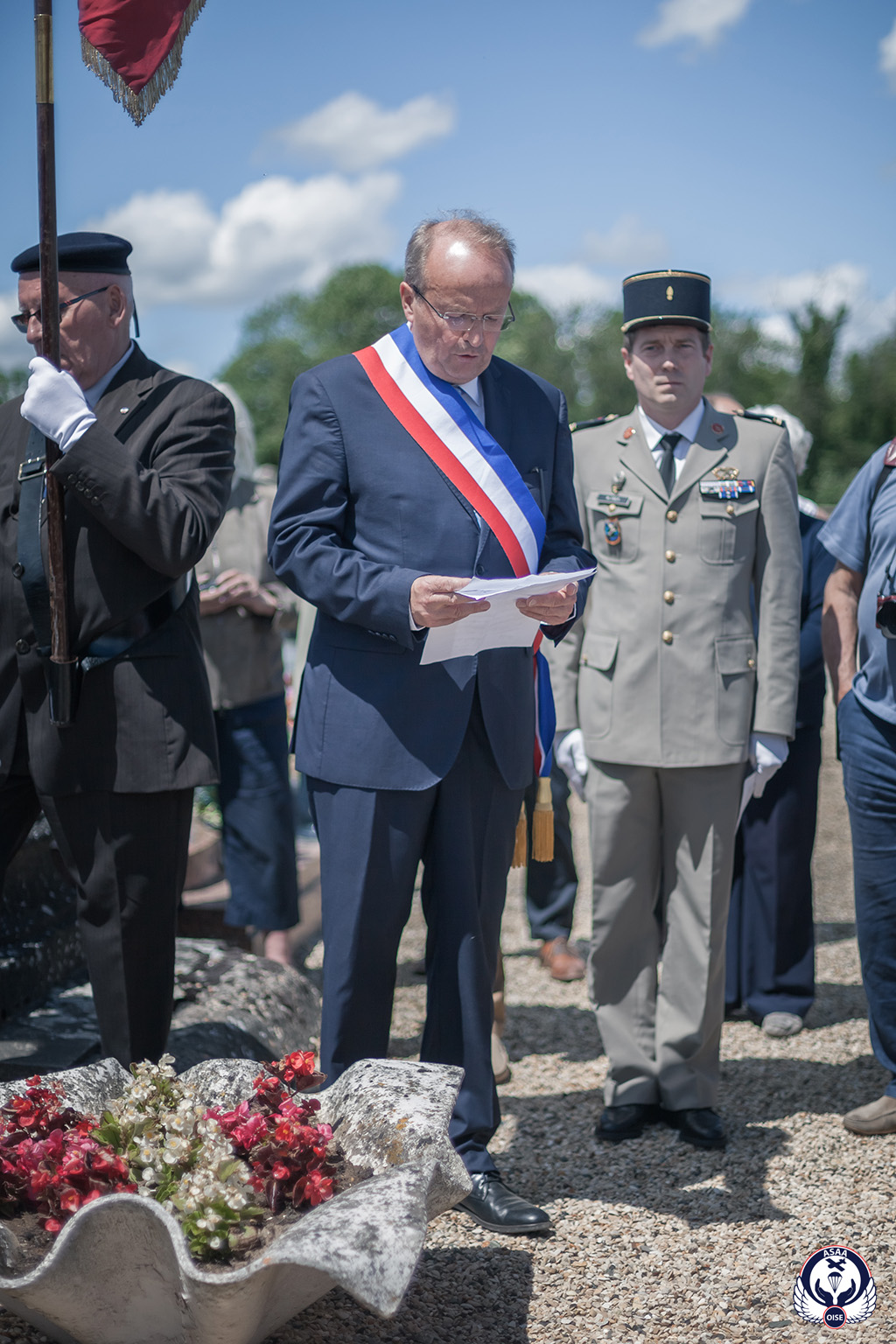 Mr. Olivier Debeule recalled the tragic circumstances that struck his village during the night of 17th to 18th June 1944. This speech was followed by a tribute to the dead, a minute of silence and the national anthems of Australia, Great Britain and France.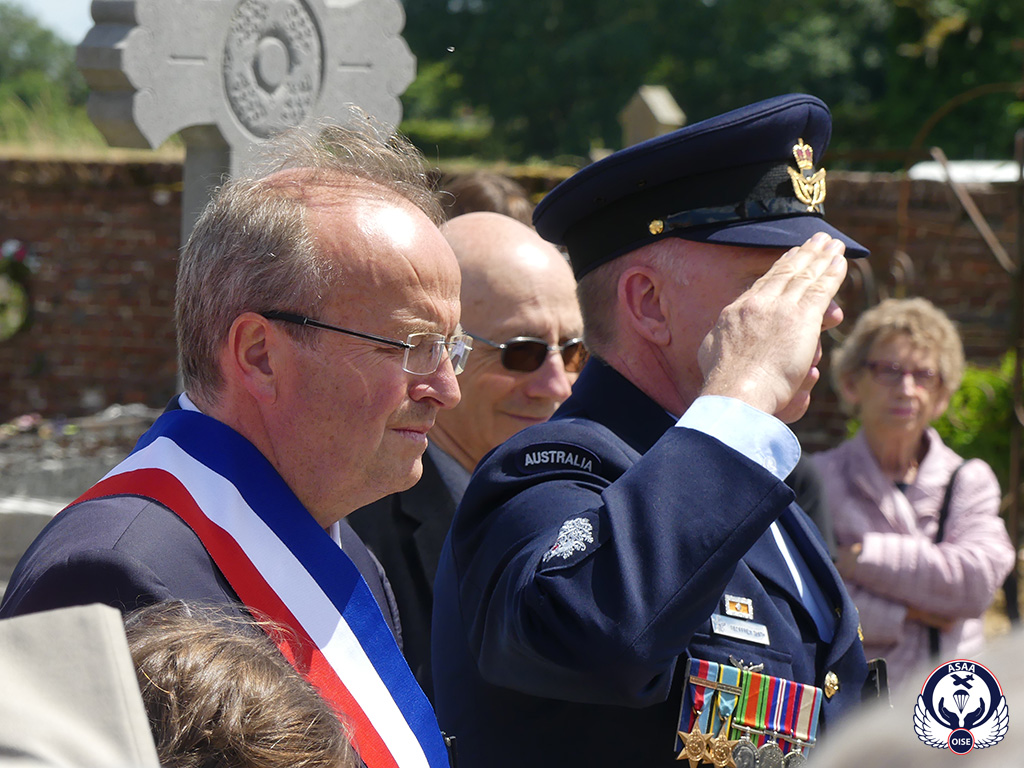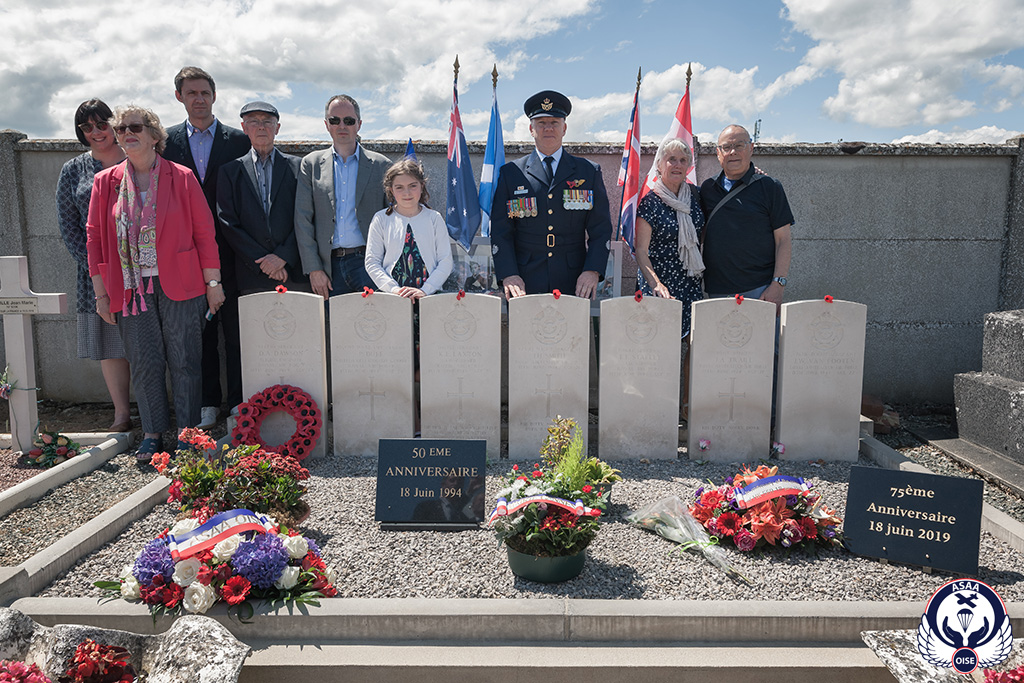 The Dawson, Duff, Smith and Stapley families gathered at the burials of their ancestors
on which small poppies have been deposited.
We then went to the small stele on the exact location of the Lancaster crash for a second wreath laying.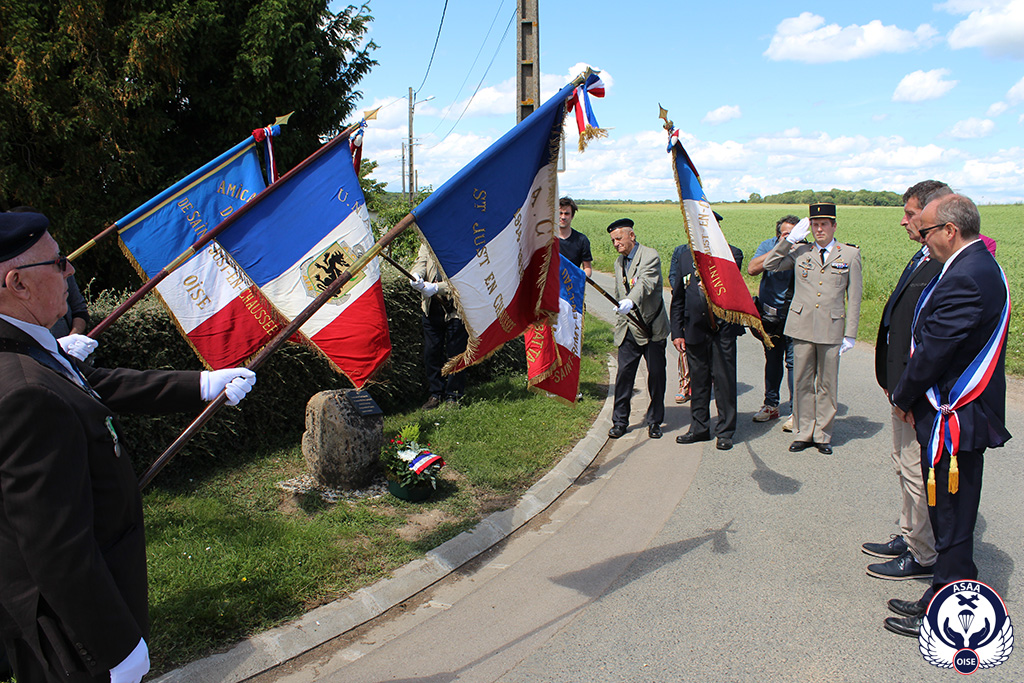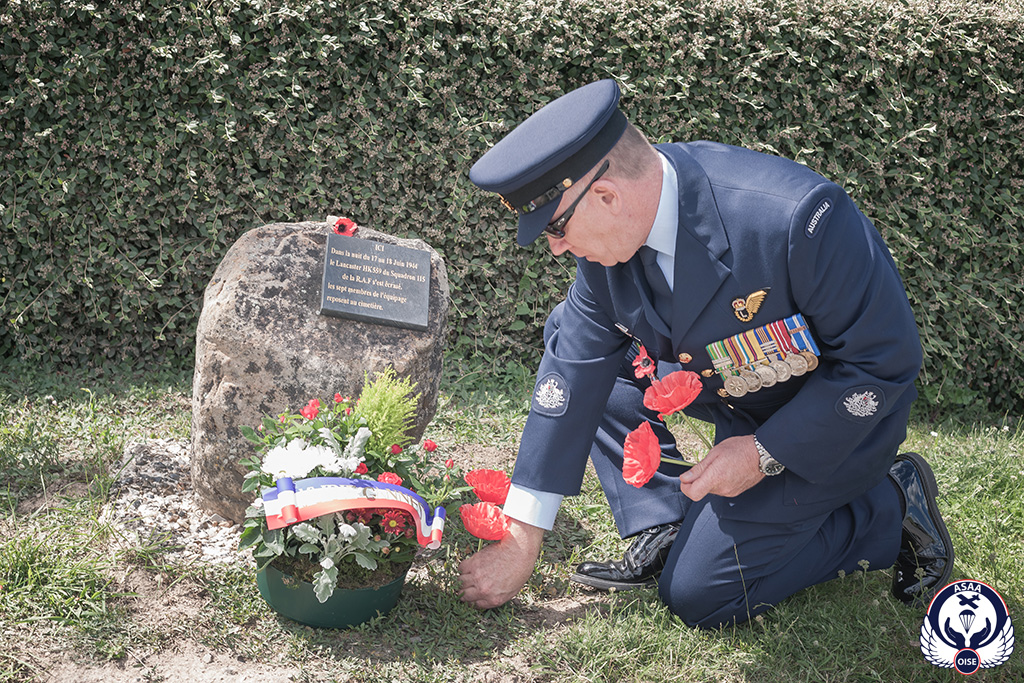 Very moved, Geoffrey Smith, who came to Gannes for the first time, filed around the stele porcelain poppies
specially brought over from Sydney.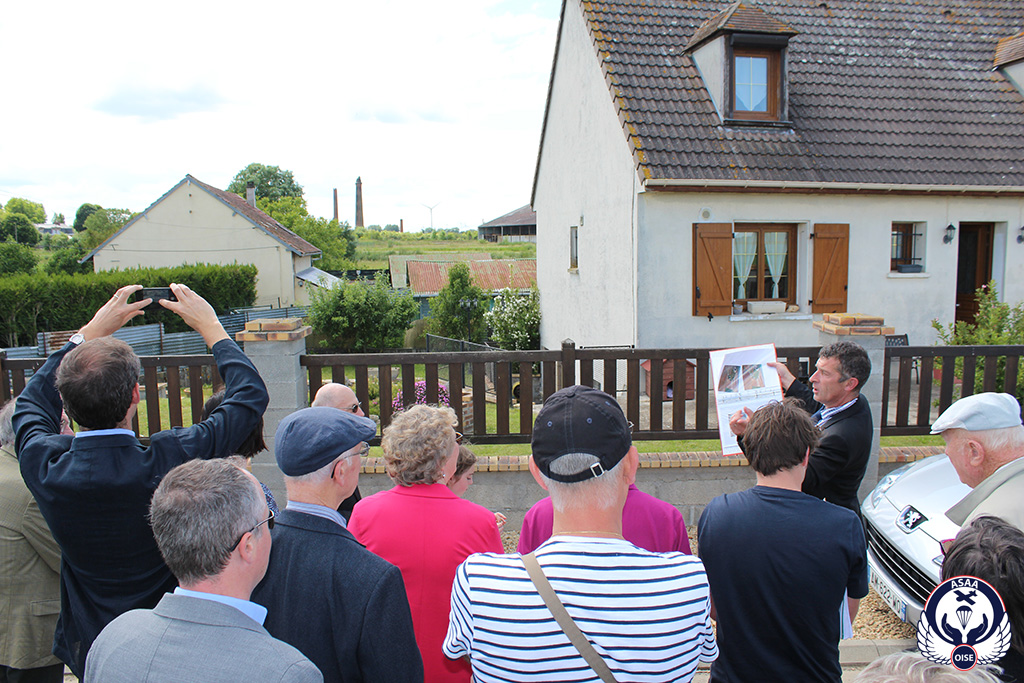 Thanks to the archival photos but also thanks to the testimonies of the elders,
the circumstances of the crash were explained to the families of the airmen and to the audience.
On the left, the house which was partly devastated by the fall of the aircraft.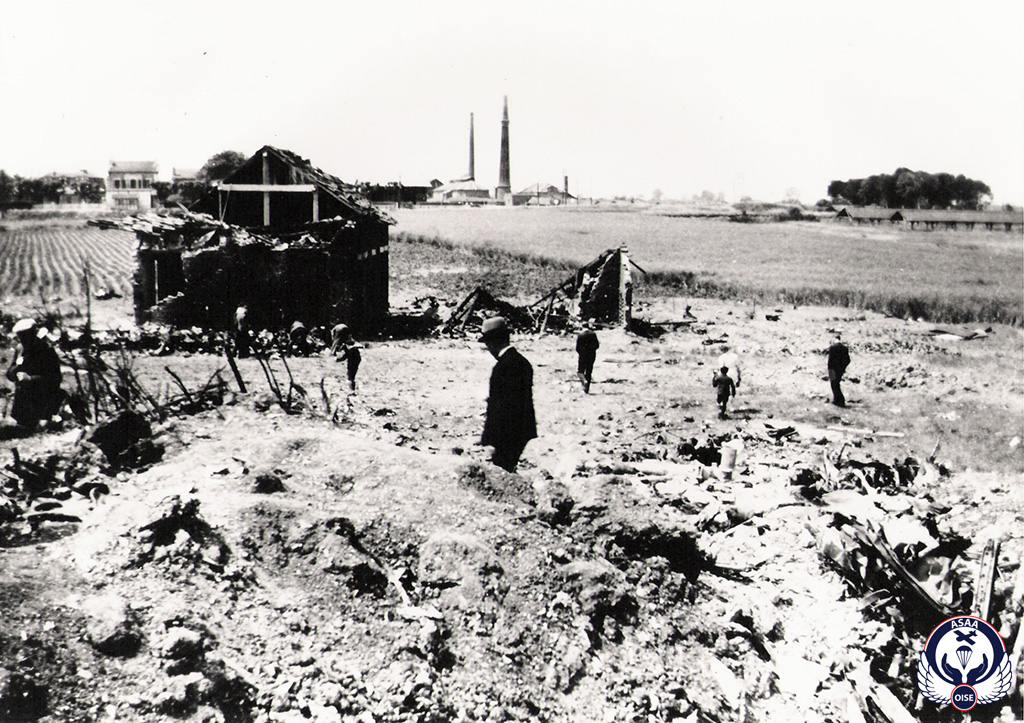 June 1944 - The same house with part of the roof taken away,in the middle of a show of desolation after the fatal crash.
This day ended with a moment of conviviality in the village hall. Debris from the aircraft found around the crash site were exhibited.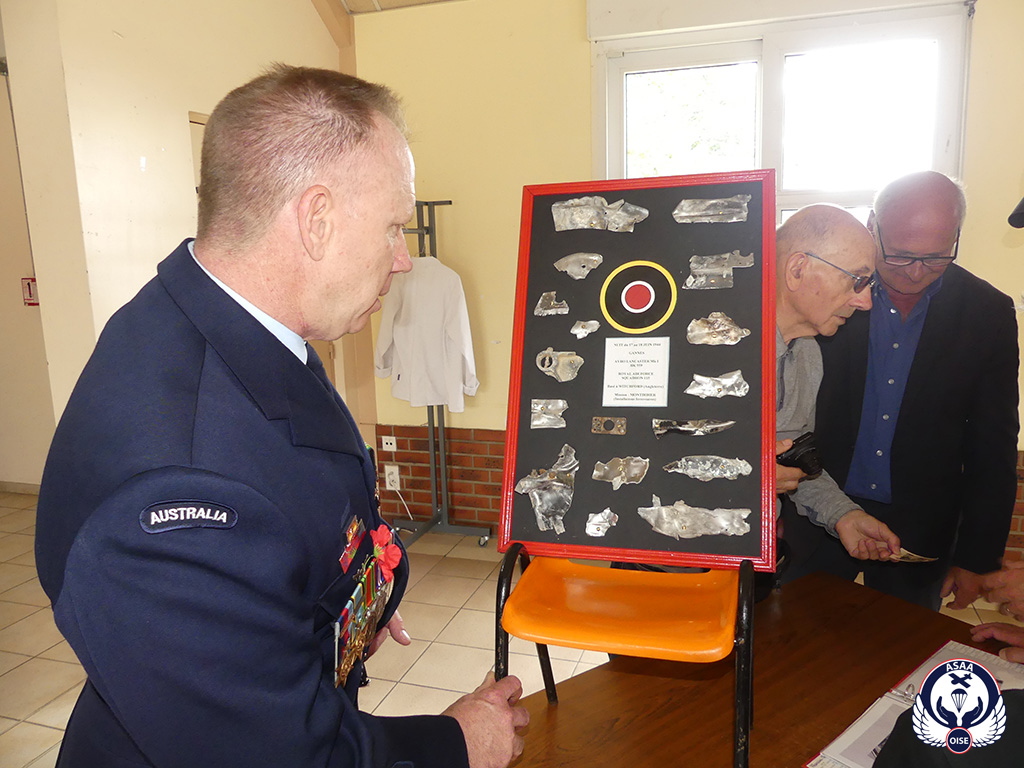 The memory of the seven young airmen who were killed for our freedom in this small village of Picardy must never be forgotten.