A.S.A.A. Association des Sauveteurs d'Aviateurs Alliés.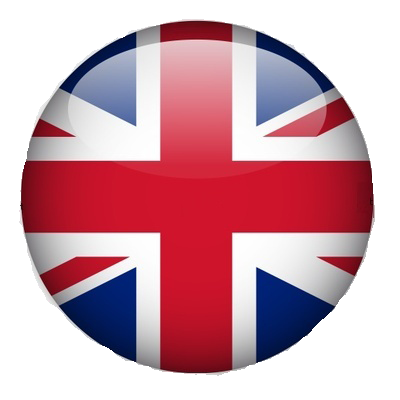 Lors de la Seconde Guerre mondiale, alors que le territoire français était occupé par l'ennemi, nombre d'aviateurs alliés tombés en Picardie ont été secourus par la population et ont ainsi échappé à l'arrestation.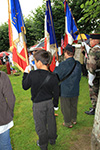 Les buts de l'ASAA sont donc :
- de rappeler la mémoire de ces jeunes aviateurs qui ont péri ou qui ont été recueillis sur notre sol et d'en assurer le souvenir auprès des jeunes générations.
- de rappeler le souvenir et collecter les témoignages des personnes de notre région qui n'hésitèrent pas, malgré l'Occupation, à venir en aide à ces aviateurs en les hébergeant et en les convoyant sur les voies de la Liberté.   
- de localiser les lieux de crashes des appareils.
- de rétablir les liens amicaux (noués autrefois avec les aviateurs) avec leurs descendants.
- de réactiver ces liens auprès des familles françaises ou auprès de leur environnement (mairies, écoles, institutionnels etc…)
- de créer des événements tels que conférences, expositions, ouvrages d'information, cérémonies de commémoration etc…
---
 A.S.A.A. Association of Rescuers of Allied Airmen.
         During WWII, while French territory was occupied by the enemy, many allied airmen shot down in Picardy were rescued by the population and thus escaped arrest.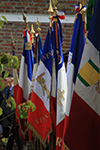 The goals of the Association of Rescuers of Allied Airmen are :
 - To recall the memory of these young airmen who perished or were helped to escape on our soil and ensure their memory among younger generations. 
 - To recall the memory and collect testimonies of people in our region who did not hesitate, despite the Occupation, to help these airmen lodging them and conveying them on the way to Freedom.  
 - To locate the crash sites of the aircraft.
 - To re-establish friendly links (originally made with the airmen themselves) with their descendants.
 - To keep up these links with the French families or connected institutions such as schools, town halls, etc.
 - To organise events such as conferences, exhibitions, informative literature, commemoration ceremonies etc.